How To Cut Your Facebook Campaign Costs
If the cost of running Facebook campaigns freaks you out, this article will help you dramatically slash those prices boost the return on your investment.
If you haven't checked out my Ultimate Guide to Optimizing your Facebook Pixel, it's a beast and that's where you start.
From there, you can make additional tweaks by monitoring your budget from the campaign level, not by the ad set level which is how advertisers typically approach their campaigns.
Do you recall in my previous post when I discussed the importance of waiting for each ad set to hit at least 50 conversions before making changes?
That idea blends well here when you want to optimize your campaign's budget. Facebook keeps track of how well each of your ad sets performs. When one is doing better than another, you can choose to allocate more funds to that set for better results.
The goal is to yield higher conversion rates as you increase your ad budget.
Here are more benefits of Campaign Budget Optimization…
Omit the testing phase. Facebook's algorithm will spend more time showing your ads to the best viewers.
You'll receive better value from your campaigns.
Improve the efficiency of your entire budget so that you receive the cheapest leads.
Hands free budget allocation. Facebook automates the distribution of your budget to spend more on higher performing ad sets.
No matter how perfect or well optimized your campaign is you'll still receive some dud leads during each ad-run. It happens.
What you can do is separate each dud lead onto a spreadsheet. Once you have at least 50 email addresses upload that .CSV file into Facebook as an audience and exclude them. Create a lookalike audience from that list and exclude them too..
If your sales team is large enough, you'll still be able to convert your leads at 2-3% rate, which is a small investment and a good return. When your sales team is able to convert your leads at 10%+, you've struck gold.
You may need to tweak the way your sales team approaches its sales process. Before you dismiss your leads as duds, try helping your sales team improve their pitch and sales script(s).
Pro tip…
If you're running lead ads, consider switching your style to include an educational approach. When you make this change, the quality of your leads will dramatically improve.
Use Ads Carousel
Split test using carousel ads to help reduce the cost per lead ratio. You'll likely be surprised at the results you receive. Need help with this? Check out this step-by-step method Facebook provides.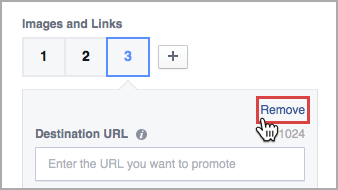 Each ad set will perform best on different days. You might find that Sunday – Tuesday produces the best results or you could find Thursdays and Fridays are better.
When you set a budget for your campaign, you're choosing an average. Facebook will get keep your daily ad spend close to your goal. Some days produce better opportunities as noted in the image above, therefore you might consider setting a lifetime budget.
Did you find this article insightful? If so, consider sharing it with someone who wants to cut their Facebook campaign costs.