How To Get More Website Sales & Appointments With Facebook
Welcome to my gym… you're about to participle in the ultimate Facebook Ad Bootcamp! It will test your commitment, courage and patience. So grab your towel and favorite beverage and let's start with the warmup…
The way you drive website sales will determine which Facebook marketing strategy you should use. Review your traffic data from the past 30 days. Is it below 500 visitors? Above 500 yet below 10,000? Are you crushin' it with over 10K visitors each month?
In order to turn you into a Facebook ads champion we need to assess your Facebook prowess. No matter where you are on the Facebook fitness spectrum there's an ideal routine, or rather strategy, for you.
First step:
Make sure your Facebook pixel is installed correctly to capture relevant events. For instance, add an event pixel for purchases, when someone adds products to their cart and for page views. Use the Facebook Pixel Helper for guidance. You can also check the activity of your pixel in the Events Manager area.
Second step:
If your website has sub 500 monthly views, your #1 goal is to drive a large amount of people to your site (via paid advertisement) to see who converts into a buyer or lead.
Third step:
Once you've reached 500 pixel events, you can begin using Facebook's conversion optimization tools. From here we can progress your ads to experiment with intent-based targeting.
Forth step: 
When you reach 10K+ site visitors each month, it's now time to fine tine your campaigns and scale them. Keep in mind that the total number of pixels fired will measure all of the activity from your Facebook ads and website.
Let's dive into each of these steps a bit further!
Do you have less than 500 monthly website views?
If that's you, focus on optimizing your Facebook ads for Landing Page Views. Your priority is to reach the best audience. Use data file Custom Audiences to upload a .CSV file of your past customers. Facebook will help you retarget them and help you find a Lookalike audience to attract more of the same type of customers to your site.
Next, create an audience based on geographical information. This works very well if you're a local shop and rely on foot traffic and appointments. In fact, a combination of these strategies helped Bowtox Boutique become the #1 med spa in Sarasota, FL in under 12 months and they've just opened their second location. Whoot, whoot! They started with zero customers a little over two years ago and have blossomed into a power-house…
If you decide to do the above strategy, ask yourself these questions first:
Who are my customers?
Where are my customers?
Am I using Audience Insights for additional help?
Do my ads speak to my customers in the right language?
Am I excluding the right people from seeing my ads?
Don't forget, Facebook offers the ability to narrow your audience even more using Detailed Targeting. Here you can focus on specific pages your web visitors sees, links they click, products they purchase, etc. It's f*ckin' awesome!
Do you have less than 10,000 monthly website visitors but more than 500?
If so, it's time to use your ads to optimize for conversions, instead of page views. At this stage, you'll see your ad dollars convert at lower rates, for lower costs per event/conversion. You'll enjoy this stage because the ROI is much better.
Do you want to optimize for video views, link clicks or have visitors take a specific action on your website?
If so, you have many conversion events readily available to you. Here are a few:
Attribution windows
Conversion windows
Standard events
Custom conversions
Be sure to check your pixel events prior to setting up your ad set to help you choose the right conversion for optimization. For instance, if you've setup a 'link click' conversion window for 24 hours and a visitor sees the links but clicks it after 48 hours, that click won't count.
So, choose wisely!

Improve your ideal target audience
Now that you have substantial data from your 'seasoned' Facebook pixel, sort your audience based on the actions they've taken (or haven't taken) and use targeting expansion along with detailed targeting to allow Facebook's algorithm to show your ads to people they think will convert.
Try cross-boarder targeting if you ship products globally. Expand the reach of your campaigns by entering specific regions like: Asia, Europe, or NAFTA, etc..
Choose the right bid strategy
It's time to adjust your bid strategy as your advertising objectives gets closer to your goals. How? Select 'target cost' and 'lowest cost' bid strategies to tell Facebook to refine the type of results it should aim for.
The best way to do this is to review your past data. From the sales you've made using Facebook advertising, how much revenue was generated from your ad spend?
Formula we use: 
Cost to acquire a new customer (per week & month) / total amount spent per customer (per week & month = minimum cost target.
Test this strategy, if it under performs, increase the cost target… and keep in mind the average lifetime value of the customer, too.
Here's a guide to help you understand the results of your conversion optimization campaigns.
Continue to experiment with the above information. You'll soon find a method that takes you beyond 10,000 visitors each month.
So you're a big shot with over 10,000 website visitors per month?
… And you need higher conversions? Assuming you've done all of the above… here's whatcha need to do to scale this motha…
Solidify the structure of your campaign

Expand your ideal target audience(s)

Double down on optimizing your pixel events

Test, test and test your strategies

Push your pixel to do more for you
Congratulations on getting this far… you rock!
Now, let's roll up our sleeves and crank this up mucho mas… Ya'll ready for this?… cue the music! Yeah, yeah, yeah! …Space Jam takes me back…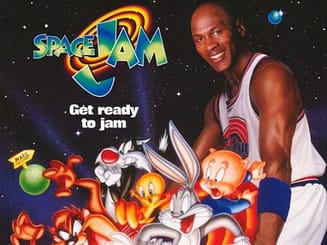 At this stage you have a thriving customer database which we'll use to form a baseline for future experiments. You'll be able to increase your advertising budget and maximize the value of each campaign.
New marketing teams trying to scale their ads find their conversions drop sharply and are frustrated with sup-par ad performance…
To avoid this I recommend you create a new ad set only after you've exhausted your audience and your once well performing ad stops working.
If you're trying to control your ad spend based on your desired outcome or audience, then it's in your best interest to create a new ad set… but don't do it in the name of 'scaling'. 'Cuz it doesn't work that way.
Better performance comes from making improvements to segmenting your pixel data and audiences.. of course your copywriting plays a huge roll in all this, too.
Did you know that each ad set needs to accumulate approximately 50 conversion events before Facebook's algo can improve your results?
This means if you create 5 different ad sets, with the intent to tweak them in hopes of getting better results, you're likely wasting time and your budget.
For example, if it takes your ad set $500 to receive enough data to reach 50 conversions before Facebook optimizes your campaign, and you have 5 other ads… that's $2,500 you'll have to spend before Facebook can help you improve your results.
Alternatively, you can spend $500 on the initial 50 conversions and $2,000 on getting high-quality engagement… it's no brainer, right?
When I first started using Facebook's paid ad platform in 2015, waaaay back when it was called Power Editor, I did this for months before I caught on…
It's in your best interest to rely more heavily on choosing the right target audience from the start and level up your copywriting game.

Expand your ideal target audience(s)
Once that audience is tapped out, then bring in the lookalike audiences… but don't over-do-it here, umk?
Avoid hyper-targeting your lookalike audiences… I don't think I need to explain why. Layering doesn't = slay(er)ing. Things just get messy.
Do change your bid strategy for each audience based on the initial results you receive. For example, bid less for less valuable audiences and vice versa.
Double down on optimizing your pixel events
Facebook will reward you for optimizing all website pixel events that trigger at least 100 times per month that do not happen as a result of ad traffic.
If you notice that one page on your website receive 200 organic views (perhaps it's an awesome and highly informative blog article) or a product page, that you haven't optimized before in your ad campaigns, use that data and target those website visitors in your next ad run.
Keep doing the above as you notice more page that get high organic views…
Test, test and test your strategies
When it comes to split tests there's a right way to do it. Check out what Facebook has to say about its best practices.
Here's the summary:
Allow at least 4 days to accumulate results before pulling the plug.
Test only 1 variable at a time – for more conclusive results.
Create measurable hypothesis… i.e., if I change this, will I increase my conversions.
Use your customer avatar when creating your audiences
Set a realistic budget for your test to produce enough results.
No time to test? Use the target cost or bid cap during the initial days of the campaign or let it run for 1-2 weeks.
To test ad copy and artwork (creative), make 1 ad set with up to 5 variations so that Facebook can determine which one works best.
Try testing the following:
Video vs Static Images
Different conversion windows (i.e., 5 day click vs. 5 day view or 1 day view)
Lookalike audiences based on traffic to your site vs. lookalike audiences based on your customer list
Push it… push your pixel to do more for you
We've come a long way…you deserve a music break! "Pick up on this…" Gotta love Salt-N-Pepa.
First it's important to work sequentially here. If you haven't fully optimized your website and incorporated the above information into your routine, do not move forward.
It's time to get more from your pixel. Here are 3 strategies to test in order to get the most out of your pixel…
Use Custom Conversions

Measure more touch points – monitor where people stop engaging with your ads and website
Re-target those who've left before converting

Use Value Optimization

Optimize for the currency value of a purchase – here's how

Use Dynamic Ads

Create a catalog to combine your pixel to run these types of ads. This helps you create ad templates that incorporate details and images from your data feed & shows them to people who've previously engaged with your ads.
We've covered a great deal today. You should be proud of yourself for hanging in there and workin' up a sweat with this information.
It's your turn to put in the effort and get this s*it done! Report back once you start getting results.
OR…
If you'd prefer to have us do all this stuff for you, so you can focus on managing other pressing issues, and just have us send you awesome leads, see if you qualify.
Chat soon!